FOUR FOREIGN FILMS WORTH THE SUBTITLES: FREE ON AMAZON PRIME
Featuring the best of world cinema.
Los Angeles, CA – Jan 24, 2020 – ROCK SALT RELEASING has released 'NONA' (2017), 'MADAM YANKELOVA'S FINE LITERATURE CLUB' (2019), 'A 2ND CHANCE' (2018)and 'HOUSE OF SWEAT AND TEARS' (2018) onto Amazon Prime for free.
1. NONA (2017) – Directed by Michael Polish
From talented director / writer / cinematographer, Michael Polish (Big Sur, Twin Falls Idaho, Northfork) and executive produced and starring, Kate Bosworth (Superman Returns, The Long Road Home), NONA (aka 'No Name') puts a face to the stark reality of worldwide human trafficking.
This award winning drama follows a girl from Honduras that meets Hecho (Jesy McKinney, One of the Good Ones), who promises to get her safely to America to reunite with her mother. Instead, Nona (Sulem Calderon, The Jungle Book) faces a perilous journey when he doesn't deliver on that promise.
Watch NONA for free on Amazon Prime here: https://amzn.to/2tM6bkf.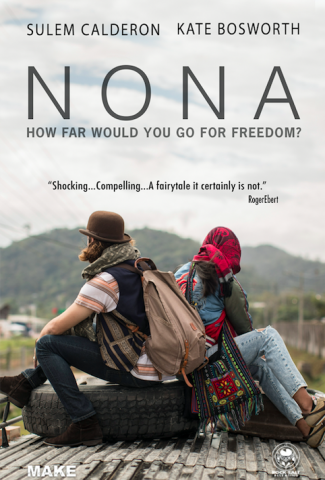 2. MADAM YANKELOVA'S FINE LITERATURE CLUB (2019) – Directed by Guilhad Emilio Schenker
The debuting gothic horror comedy from Guilhad Emilio Schenker (Lavan), written alongside Yossi Meiri (A Wonderful Day), MADAM YANKELOVA'S FINE LITERATURE CLUB (aka 'HaMoadon LeSafrut Yaffa Shel Hagveret Yanlekova') is a bedtime story for the broken hearted, the tenderly twisted and the fed-up feminist.
What is going on behind the closed doors of the women-only secret club? Whoever brings the most attractive man to their weekly meeting is awarded with a Woman of the Week trophy. After, the men are carved and ground up into hot dog meat. So, when Sophie falls in love with a mysterious man, she must choose between her last chance for true love to her loyalty to the club.
Featuring a force of nature, Keren Mor (Parashat Ha-Shavua, Yom Haem), Israeli theatrical legend, Lea Koenig (Shitsel, Kadosh) and award-winning actress, Hana Laslo (Free Zone, Plasticine), watch MADAM YANKELOVA'S FINE LITERATURE CLUB for free on Amazon Prime here: https://amzn.to/37lrrM6.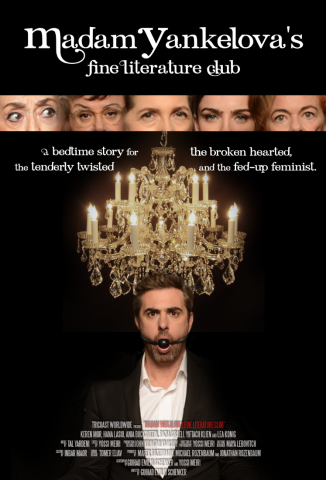 3. A 2ND CHANCE (2018) – Directed by Susanne Bier
As an elevated and suspenseful Nordic noir, A 2ND CHANCE (aka 'En chance til') stars Emmy nominee Nikolaj Coster-Waldau (Game of Thrones).
How far would decent human beings be willing to go, when tragedy blurs the line between just and unjust? With A 2ND CHANCE, director Susanne Bier (Bird Box, The Night Manager)and writer Anders Thomas Jensen Jensen (All You Need is Love, In A Better World), have crafted another startling yet moving drama about how easily we lose our grasp on justice, when confronted with the unthinkable, and life as we know it is hanging by a thread.
Watch A 2ND CHANCE for free on Amazon Prime here: https://amzn.to/37mE1ei.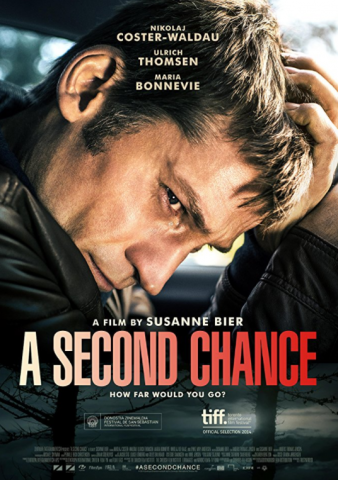 4. HOUSE OF SWEAT AND TEARS (2018) – Directed by Sonia Escolano
Writer-director Sonia Escolano's (The Vampire in the Hole, Myna Has Gone, Cinq minutes) HOUSE OF SWEAT AND TEARS (aka 'Casa de sudor y Lágrimas') is a terrifying and atmospheric slow burn that plays on the tension of faith and human suffering, questioning blind faith and religion.
Based upon on the 1990s Spanish cult of the Amparo Cuevas and "She" – a Spanish woman from El Escorial – who assembles the world's four corners into a violent and claustrophobic sect. But when a dark, mysterious man arrives and plagues a member's dream, causing her suicide, will "She" be able to maintain control of the cult? Or, will the mysterious outsider's arrival set "She" and her followers onto a path of ultimate destruction?
Watch HOUSE OF SWEAT AND TEARS for free on Amazon Prime here: https://amzn.to/2sVMs18.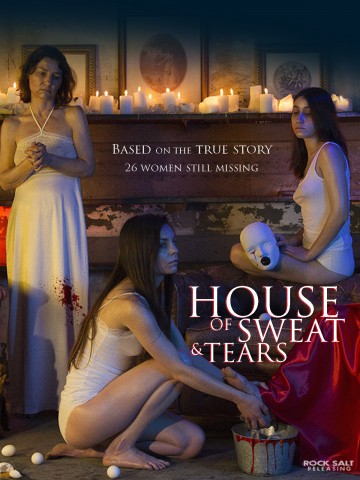 ABOUT ROCK SALT RELEASING: Daisy Hamilton curates artistic, award winning auteur films for worldwide theatrical release.
About TriCoast Worldwide:
TriCoast Worldwide is a premium international sales agent, representing the best of US and international films at all the major film markets. Sister company to TriCoast Entertainment and TriCoast Studios, the company is located at the Studio facility in Culver City, Los Angeles.
Founded by: Strathford Hamilton and Marcy Levitas Hamilton.
Visit: https://www.rocksaltreleasing.com/
Media Contact
Company Name: TriCoast Entertainment
Contact Person: Jenna Wilen
Email: Send Email
Phone: 3104587707
Address:11124 Washington Blvd.
City: Culver City
State: California
Country: United States
Website: http://www.tricoastworldwide.com