Finally, an easy to follow method to rank in the Google Map Pack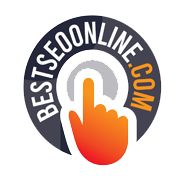 BEST SEO ONLINE llc Logo. Our logo shows our goal for your company, more clicks, and visits from potential customers.
A real solution that is very affordable for business owners is to rank in the Google My Business listing results. Also known as the map pack or the 3 pack online. This article will help provide 7 simple steps to improve ranking results.
Virginia, United States – Dec 10, 2020 – BEST SEO ONLINE has cracked the secret to the best results in the Google Map Pack for local search results. Since the COVID-19 outbreak, people have turned to shop online in record numbers. This makes the digital market visibility critical for sales. Thus, business owners and entrepreneurs have begun spending a lot of money advertising and marketing their products and services to beat the competition.
Google made a free marketing technique available you just need to know how to use it. By being in the map pack, Google gives business owners an edge in growing their businesses among competitors. The top three businesses ranked in the same niche on Google appear on the first page of local search results to help customers find a place where they can purchase the products and services they need. Through the map pack, Google gives businesses the opportunity to be easily discoverable online.
BEST SEO ONLINE LLC has shown the power of ranking a business in the Google map pack search results. Companies can receive 100 visits or more in a day to their listing.
Listed below are the methods to rank a business through Google Map Pack:
The first step in ranking a business through Map Pack is to register in Google My Business (GMB). The guidelines below follow.
Use the same name, contact number, and address in all the business' online appearance: social media, websites, and Google My Business.
Establish geotagged images. A business owner can do it by taking an image of his business with a phone's location map turned on and uploading it on his GMB business listing. This makes Google verify and recognize the business.
Encourage customers to make a review by providing them access links. Reviews can create a big impact on customer's decisions in buying products and services. It helps establish the credibility of a business. In business, more reviews equate to more sales.
Connect the business website to GMB listing. Adding the website on GMB listings can create more traffic on the site. Thus, helping the website rank for SEO.
Encourage local citations. Get the business listed on online business directories like Yelp, yellowpages.com, and a hundred more.
Add the business hours to the GMB listings. Adding the business operation hours benefits both the business owner and the customer. When customers see that the store is open, they can go directly to the business store.
Share regular content posts to the GMB listing. Being active online where most people stay makes it easier for a business to engage potential customers.
Once you have completed those 7 steps, you are on your way. Now you just need to link to your website and build quality backlinks to your GMB listing.
Media Contact
Company Name: BEST SEO ONLINE
Contact Person: Harry Warrick
Email: Send Email
Phone: 757-598-2683
State: VA
Country: United States
Website: bestseoonline.com