Mango Animate Launches Its Doodle Video Maker While Online Global Marketing Soars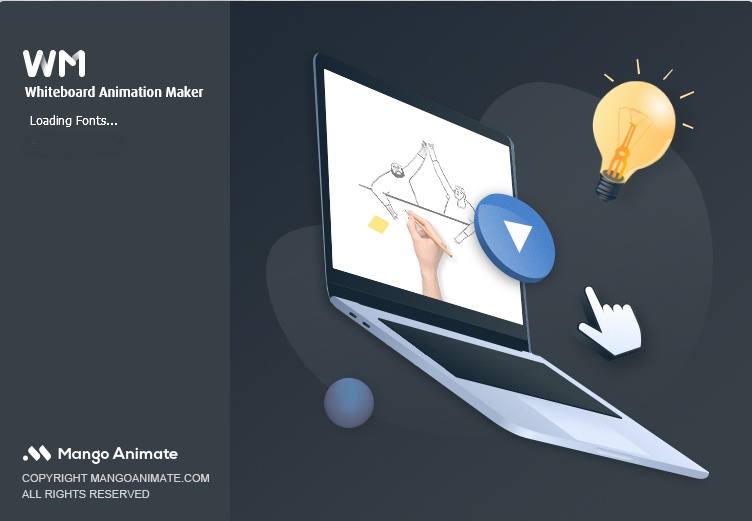 Mango Animate WM is a freshly released doodle video maker that provides users with handy tools to make doodle videos fast and easy.
Mango Animate releases its new doodle video maker to allow marketers to build brand value while online business is booming. 
Mango Animate specializes in creating user-friendly animation software. The Mango Animate Whiteboard Video Maker (Mango Animate WM) has a mission to help marketers create digital experiences that turn viewers into customers. With a stunning animated doodle video, marketers can effectively pivot their businesses to meet the new digital expectations of consumers. Mango Animate WM is such a doodle video maker that brings users everything they need to achieve that.
"Marketers today need to adapt to the 'new normal' of digital marketing," says Winston Zhang, CEO of Mango Animate. "Mango Animate WM is a powerful tool to get your products in front of consumers with compelling animations. It can help maintain a social media presence for businesses while we witness an indefinite shift from pre-pandemic days to increased online selling."
Users of Mango Animate's doodle video maker can expect a simple interface, dynamic camera and canvas settings, full library of editable, professionally pre-built templates and animation widgets. With the drag-and-drop feature and a multi-track timeline, editing animations, effects, captions and characters is straightforward and streamlined.
In addition, marketers and businesses can enjoy full customization and personalization of their content. The doodle video maker comes equipped with the ability to upload any image and turn it into a hand-drawn creation. With a large selection of hand types and gestures to choose from, any product for sale can be animated and brought to life to showcase added value to potential customers.
The importance of developing a digital experience and expanding on mobile is more critical than ever. The doodle video maker makes it easy to freely publish and share a full HD video to social media and display their business efficiently. Mango Animate WM is the newest marketing strategy that makes navigating the challenges of the current market effortless for business marketing.
Mango Animate is reinventing how businesses build brand value that connects with new customers and maintains current customers. The doodle video maker creates modern animations that attract, engage, and explain in a way that resonates with consumers on digital interfaces.
To download the doodle video maker, please visit Mango Animate.

About Mango Animate
Mango Animate develops innovative products to help clients meet goals through creative animated videos. The software developer has continued to grow through the years and generate ever-evolving products that exceed modern users' expectations. The Mango Animate team dedicates themselves to discovering leading ways to update animation software, making it accessible to all.
Media Contact
Company Name: Mango Animate Software Co., Ltd.
Contact Person: Paul
Email: Send Email
Phone: +86 020-61972665
Address:Room 1003, 10/F, Tower 1, Lippo Centre, 89 Queensway, Admiralty
City: Hong Kong
Country: HongKong
Website: https://mangoanimate.com/