Pogi Corp Joins Forces With Archway Real Estate Group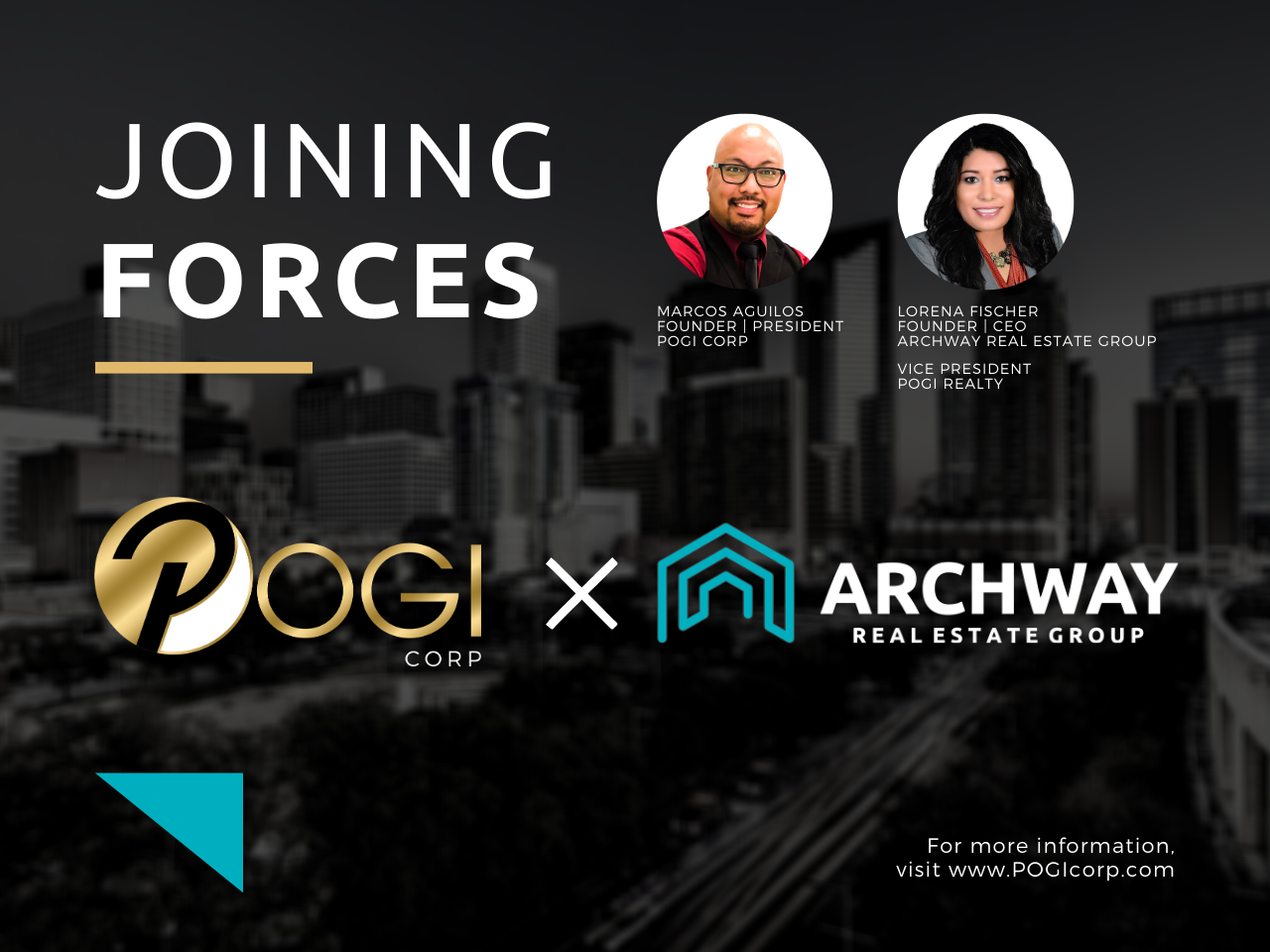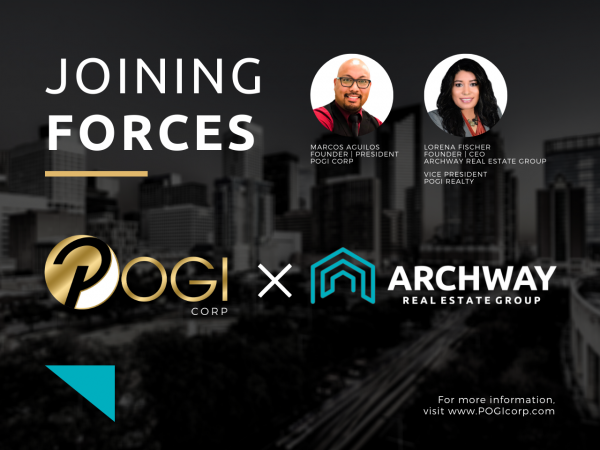 Houston, TX – December 10, 2020 – Real Estate and Marketing leader POGI Corp, is proud to announce the addition of a new Executive and multiple Agents to their team. Lorena Fischer has been named Vice President of POGI Realty, leading the Residential sector of the company's growing Real Estate presence in the Greater Houston area. Not only is Lorena joining as part of the Executive leadership, but she is bringing her team Archway Real Estate Group with several top-producing Realtors that include Lila Guevera, Lauren Latchley, and Samantha Fischer. In addition, POGI Realty is excited to be onboarding several new Agents to expand their sales team that includes top-producer Erica Castro.
POGI Corp is composed of multiple companies – POGI Realty, POGI Commercial, and POGI Marketing. All forces combined, they provide an exclusive Boutique real estate brokerage with a unique approach to each real estate transaction. Their existing presence in the medical industry's real estate and marketing services has set them apart from other brokerages. A key to their success is having all marketing, photography, and videography produced in-house to facilitate the needs of their clients and Agents.
Marcos Dionisio Aguilos, Founder and President of POGI Corp states "I am thrilled to have such an experienced group of Realtors joins my team! My plan is to grow the company by focusing on elite top-producing Agents. I want to provide them the tools, training, leads, and marketing necessary to ensure their success in both Commercial and Residential Real Estate."
With so much new talent and experience in one team, POGI Corp is sure to make waves and dominate a large portion of the Houston real estate market!
Media Contact
Company Name: Phenom One Group Inc. dba POGI Realty & POGI Marketing
Contact Person: Marcos Aguilos, Founder & President – POGI Corp
Email: Send Email
Phone: 832-917-0167
Address:5757 Woodway Dr. Ste 321
City: Houston
State: TX 77057
Country: United States
Website: https://www.pogicorp.com/