IAiDL Disrupts World Of Technology In The Area Of Artificial Intelligence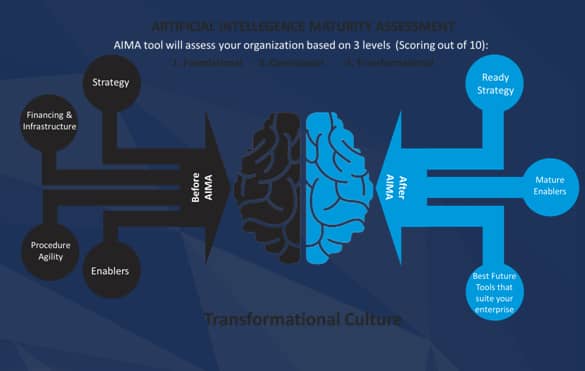 American International research and innovation program, IAiDL, continues to deliver the benefits of AI and FMT to the world with their range of services
IAiDL, otherwise known as International AI Driving License has successfully chased away ICDL by delivering amazing AI transformation tools to the world. Since the organization was officially launched in 2016, IAiDL has grown in leaps and bounds, staying true to their goal of helping the world to harness the scientific and economic potential of AI and FMT to boost global competitiveness and correlate it with the Global AI index. AIMA has helped several governments such as Estonia, UAE, KSA, Vietnam, Netherlands, Japan, USA, Germany, Italy and Turkey accelerate their transformation and rank in the global AI index.
Technology solutions have continued to emerge over the years, with brands in different parts of the world offering innovative products and services to help businesses and individuals. The emergence of artificial intelligence and other solutions like extreme machine learning has shown the limitless possibilities of technology. However, thousands of people across the globe are yet to fully realize or even enjoy the inherence benefits of these technologies, which is where IAiDL is looking to change the narrative.
The company offers a comprehensive approach to delivering technology solutions, taking clients through every bit of the process from training to maturity assessment. Funded by International Research organizations and corporates, the company brings together a team of Artificial intelligence and future management tools experts to provide technology-driven solutions to global challenges.
IAiDL covers everything from big data solutions to edge computing, drone management, the Internet of Things (IoT,) blockchain technology, and robotics. In line with the company's goal of raising Artificial Intelligence competence standards in all walks of life, the institute offers certification programs and Organizational Capabilities services to enable clients to assess, build and certify their competence in the use of AI and FMT components.
The categories of services offered by IAiDL include Certification and learning pathway, AIMA (Artificial intelligence and FMT Maturity Assessment), IAIDL Accredited Lab, and IAIDL Endorsed Product. AIMA is particularly great for accelerating the transformation on country level to enhance the overall performance of corporates and entities, ultimately helping countries to achieve better results in global index and government readiness.
For more information about IAiDL and their range of services, please visit – https://iaidl.org/. The company can also be found across social media, including Facebook, Twitter, and LinkedIn.
About IAiDL
IAiDL was established in June 2016 as an American International research and innovation program office focusing on harnessing the scientific and economic potential of AI and FMT to boost global competitiveness. Thanks to their international partnerships and affiliation, the organization directs AI and FMT research and innovation of strategic interest, developing international level of AI and FMT systems and building AI and FMT talents and capabilities to catalyze industry transformation in line with industry best practices.

Media Contact
Company Name: IAIDL
Contact Person: Media Relations
Email: Send Email
Country: United States
Website: iaidl.org