Red Roll Drops A New Single "Call Me Mad" Off Their Album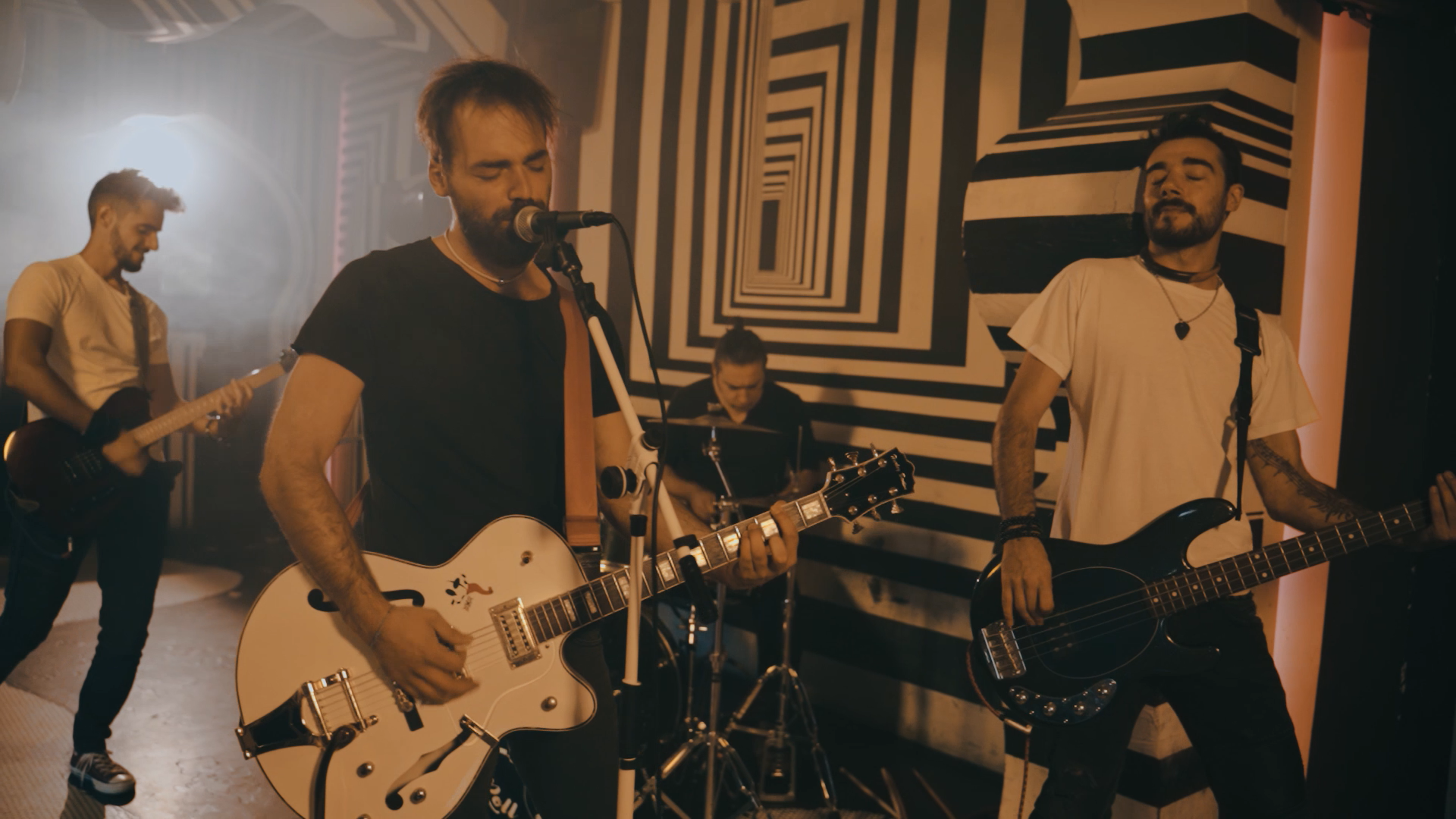 Fast-rising Italian alternative rock band, Red Roll, releases "Call Me Mad," a new single from their new album titled "At The End The Beginning"
Red Roll has continued in their pursuit of disrupting the rock music industry, as the band releases their new single, "Call Me Mad". The band has again showcased their creativity and ingenuity as an alternative rock group through an infectious and feel-good song, now supported by GRM Management agency.
"We chose this song as our first single because it is what most represents us, it provides an overview of what Red Roll is, in its different stylistic nuances and influences. "Call Me Mad" gets in your head without frills, conveying direct and instinctive emotions: exactly what we seek in making music. Lyrics instead talk about points of view. What is madness? We look into human needs and try to find out why we always must rationalize and give a name to everything, also to those things that cannot be categorized or enclosed within a word." – Red Roll
Lovers of alternative rock are set to witness another amazing run of good music with the emergence of Red Roll. The band looks poised to raise the bar in the industry, delivering entertaining yet thought-provoking lyrics on banging beats. The must-listen single offers a fantastic blend of alternative rock and grunge to deliver an electrifying arrangement with uplifting instrumentation and atmospheric vocals driven by infectious guitar riffs. The addictive single shows the storytelling lyrical strength of Red Roll, a feature that stands them out from their contemporaries.
The Italian alternative rock band is taking the Red Roll music project beyond the shores of Italy, as more accolades pour in from different parts of the world. Consequently, the band is working with GRM Management to promote their works across several Countries, including the US, Canada, and Europe.
"Call Me Mad" and the new album "At The End The Beginning" are currently available on all major digital streaming platforms, including Spotify and YouTube.
For more information about Red Roll, their works and their craft products, please visit – http://www.redroll.it/.
About Red Roll
Red Roll is a rising alternative rock band originating from Bologna, Italy. The talented group comprises Passo (vocals and guitar), Jhonny (drummer), Leo (guitar and vocals), and Cesi (bass). The band seems close to achieving their goal of pushing the envelope and bridging various elements from different rock genres to make a well-rounded, dynamic style, as they continue to enjoy rave reviews from different parts of the world.
Media Contact
Company Name: GRM Management
Contact Person: Riccardo Marini
Email: Send Email
Country: Italy
Website: www.grmanagement.it