Badam Ki Jali, Hyderabad's Most Famous Sweetmeat Company Launches Online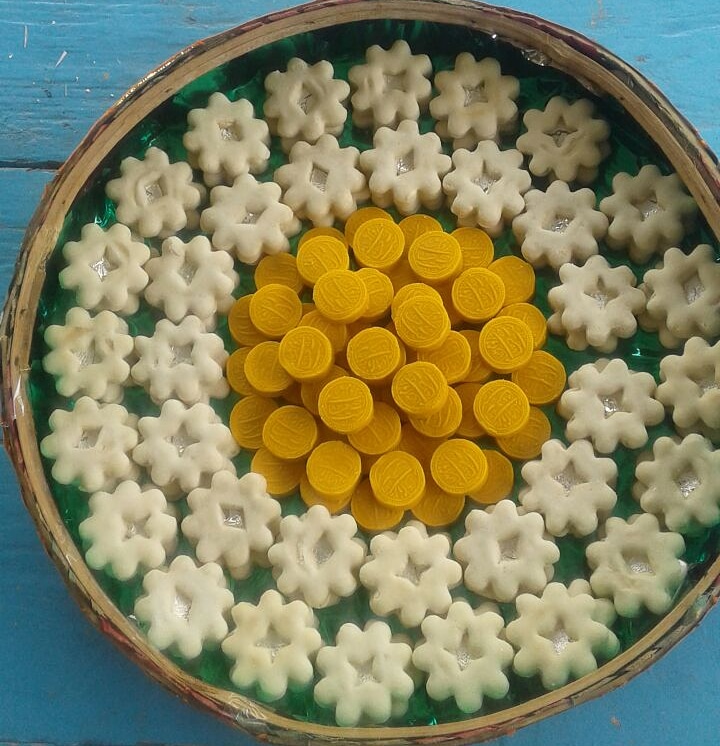 December 22, 2020 – Badam Ki Jali, a Sweetmeat company that makes a melt-in-your-mouth version of Hyderabad's most famous sweet by the same name has just launched their online store offering prospective customers a plethora of options. The flavors of cashew and almonds coming together in baked sweetened dough are heavenly, to say the least with a recipe that has been in the family for the last sixty years. The company's website will also feature its parallel brand, a catering service called Flavors of Kitchen.
Badam Ki Jali, a recipe created by Akber Unnisa Begum & Waheedunnisa Begum during rule of the Nizam of Hyderabad has seen several copies resulting in its traditional fame. However, none can come quite close to the original version made by the Badam Ki Jali company founded by the couple. Since then, the recipe of the delectable cashew and almond sweet now a Hyderabadi delicacy has been in the family and sold under the brand name of Badam Ki Jali.
Through the online store, the company is now offering home delivered customized packs and gift boxes of the original recipe of Badam Ki Jali including an assorted version of the sweet made with different flavors such as Shahi Zafarani Roat, Exotic Bite (Anday Ki Piyosi), Maskay Kay Louz & Puran Puri.
After years of success with Badam Ki Jali, the company has also expanded into catering running a parallel brand called Flavors of Kitchen, famous for their authentic Deccani Cuisine made by bawarchis or traditional head cooks well versed in the flavors of ethnic Hyderabadi fare. Flavors of Kitchen have also introduced a sugar free Badam Ki jail available on its new website.
Badam Ki Jali and Flavors of Kitchen now work together to produce amazing food for various events offering clients, customized menus suited to the occasion. The company assures the highest quality of ingredients, with food prepared according to the highest standards of hygiene and safety. Every chef pays the utmost attention to maintain the taste and flavor of the dishes reflecting the excellence of the brand.
With both companies featured online, customers can now avail of the traditional Badam Ki Jali delivered promptly to their homes or book a catering event by getting in touch with the concerned team for a quote and advice on menu selections. Flavors of Kitchens caters to weddings, parties, birthdays or corporate gatherings across the twin cities of Hyderabad and Secundrabad and is currently one of the best catering companies known for serving up the most delicious food in Hyderabad.
"After 60 years of family recipe passed on for generations, we are proud to launch our online store & move alongside technology." – Mehboob & Rehmath, Managing Partners.
In other news, Badam Ki Jali Aziz Bagh has struck a partnership with Intentify Media with the latter set to bring its expertise in eCommerce development and marketing to the table.

For more information: https://badamkijali.in/.
Media Contact
Company Name: Flavours of Kitchen
Contact Person: Zaid Ahmed
Email: Send Email
Address:Aziz Bagh, Noor Khan Bazaar
City: Hyderabad
State: Telangana
Country: India
Website: https://badamkijali.in/