"The Silent Teachers" by Pryam Bann Reveals the Secret Teachings of Nature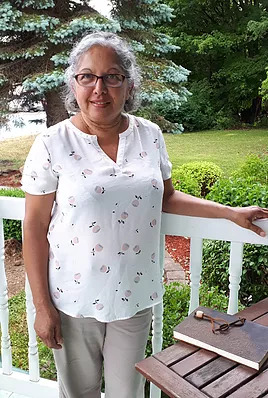 Nature is the secret teacher that everyone must have, for it carries life-changing lessons. Author and artist Pryam Bann has learned invaluable lessons by simply observing nature at work and has shared them with the world in the form of "The Silent Teachers," a collection of short poems inspired directly by nature.
"The Silent Teachers" is about nature and its secret teachings that most people tend to overlook. Like when they come across the discarded skin of a snake in the woods, it doesn't occur to many that the act of shedding skin for the snake was akin to getting rid of past pain in order to see the future clearly. When observing bees that arrive each day and buzz around flowers, a deep reflection would reveal that they represent the business of life that goes on uninterrupted even after tragedy has struck.
Pryam has collected her invaluable learnings in this work, which speaks the language of nature. It explains why such natural phenomenon such as a waterfall or a little butterfly flitting around leaves a strong impression on the human mind.
"Pryamvada Bann's little book of wisdom, 'The Silent Teachers', is a treasure. The author and artist marvel at all of life's reverent beauty, honoring it through her paintings and her poetry. The paintings used in this book to accompany each poem are spectacular." – Readers Favorite.
"I wish you, the reader, to recall your own moments in time where you felt something and knew that ''It is a beautiful, living, breathing world, and that we are all a part of this human experience," says Pryam.
Residing in Quebec, Canada, Pryam Bann embarked on a quest to explore, observe, and reflect deeply after her marriage of over three decades ended. A mother and a grandmother, Pryam is a self-taught artist and writer and dedicates her life to becoming a better human being and sharing her learnings with others. Growing up in Trinidad in a peaceful and rejuvenating environment, she imbibed good teaching from both her Hindu and Christian grandparents. Pryam has always felt connected with the energy of infinite love and considers pain and suffering to be only a temporary experience. These truths and others are contained in the work, "The Silent Teachers."
"The Silent Teachers" by Pryam Bann is available from Amazon in e-book, paperback, and hardcover versions.
For more information, please visit: www.pryambann.com
Media Contact
Company Name: Global Summit House
Contact Person: Anna Reid
Email: Send Email
Country: United States
Website: http://www.pryambann.com