Mango Animate Will Release a Free 2D Character Animation Maker Soon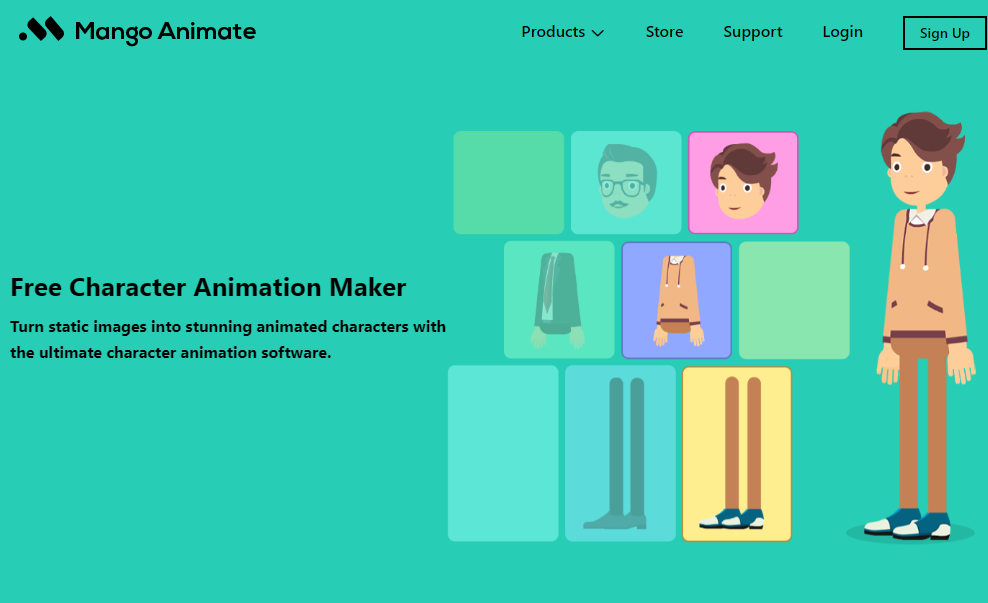 A free 2D character animation maker that will be launched by Mango Animate soon supports users to independently design their own animated characters in the way they suppose.
After the Mango Animate Animation Maker is welcomed by many users, Mango Animate will launch a free 2D character animation maker that will satisfy users' self-designed needs in an original way. The free character animation software enables users to import their own static images such as PNG images and PSD files. Users can add bones to the images which are not limited to humans, animals, and plants and they can adjust the bones to manipulate the movement.
The main object of the images can be strengthened, shortened, and rotated as the user likes it to be. Each adjacent frame on the multi-track timeline corresponds to different actions and users can edit it in detail to make the movement more smooth and lifelike. And the software also comes with the smart and intuitive IK (Inverse Kinematic) feature to make the animation more natural and logical.
The upcoming free 2D character animation creator also has a wide range of characters in multiple industries and a motion library for users to choose from, which greatly saves their time to edit materials. Making an attractive and stunning animation has been so easy. Based on the preset characters, users can also customize the motions and poses of the characters, such as speaking, singing, walking, or take advantage of Mango Animate CM's pre-designed motion library.
"The release of Mango Animate's free 2D character animation creator aims to provide our customers with a simpler interface and more powerful functions to help them make creative and stunning animations. Especially Mango Animate CM strengthens the animation effect in terms of user design, which accurately suits individual needs," says Ken Glenn, CMO of Mango Animate.
The free 2D character animation software realizes the transition from static images to dynamic output. After finishing the creation, users can preview the animation effect and export the animation in different formats and sizes including MP4, GIF, etc., which is convenient to save and share.
For more information about Mango Animate character animation maker, please visit Mango Animate.
About Mango Animate
Mango Animate is committed to providing easy to learn but powerful software for all customers including new users and experienced designers. It allows users to create stunning and professional animations in seconds and always updates the software functions to improve user satisfaction.
Media Contact
Company Name: Mango Animate Software Co., Ltd.
Contact Person: Paul
Email: Send Email
Phone: +86 020-61972665
Address:Room 1003, 10/F, Tower 1, Lippo Centre, 89 Queensway, Admiralty
City: Hong Kong
Country: HongKong
Website: https://mangoanimate.com/