Kyle McGran Creates a Viral Video Series of Renovating an Abandoned Mansion
YouTube content creator, Kyle McGran, creates Renovating An Abandoned Log Cabin Mansion, a new video series where he shares the renovation of his recently acquired abandoned log cabin mansion
Kyle McGran is again trending on YouTube for good reasons, following the launch of a new video series where he shared the renovation work of an abandoned log cabin mansion that he recently acquired. The talented content creator is popular for exploring different abandoned places and recently acquired the log cabin mansion whilst exploring abandoned mansions. The video series of the renovation of the property has gone viral, with each video grossing an average of 90k views.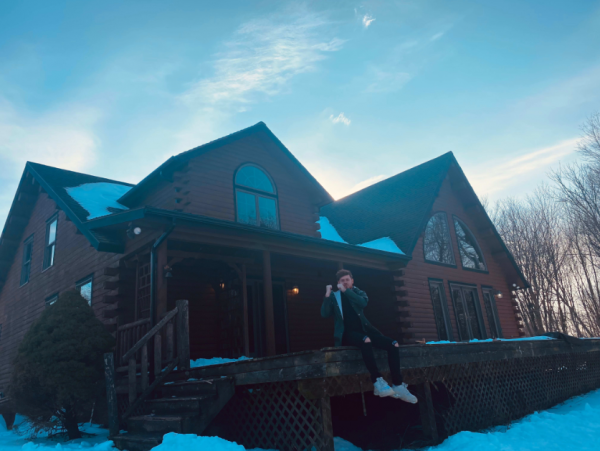 Kyle McGran broke into the limelight in 2020 amid a COVID-19-devilled year that saw tons of online celebrities and content creators go under the radar. His escapades with abandoned places, including mansions, museums, hospitals, and asylums, bringing them to the knowledge of the world, brought him fame. Kyle's commitment to preserving some of the world's hidden treasures was recently reiterated after he posted a video on his YouTube channel sometime in October, where he revealed his acquisition of an abandoned log cabin mansion and his plans to renovate the property.
In the video, Kyle showcased the abandoned home that sits on 20 acres. He also appreciated his fans and subscribers for their support while also stating that he will be doing a whole renovating series on his YouTube channel.
The online sensation almost immediately began working on the property, subsequently creating the Renovating An Abandoned Log Cabin Mansion, where he shared the works on the house from top to bottom. The series became an instant hit, getting tons of views from YouTubers worldwide and helping to grow his channel beyond expectation. The series has gotten an amazing reception from internet users.
The acquisition has been described by many as an amazing investment property, considering its relatively low price and the huge potentials of the mansion.
For more information about the renovation series and other videos from Kyle McGran, please visit – https://youtube.com/c/McGrizzy.
About Kyle McGran
Kyle McGran is a talented content creator who rose to fame in 2020 for videos of his exploration of abandoned places in different parts of the world. Kyle makes and shares entertaining videos of him exploring abandoned places all over the world, including abandoned mansions, hospitals, asylums, and ghost towns.
Media Contact
Contact Person: Kyle McGran
Email: Send Email
Country: United States
Website: https://youtube.com/c/McGrizzy