Syndicated TV Shows 'The Jet Set,' 'The TECH Show' and TV Network 'Living Modern' Sign with Golden Media & Syndication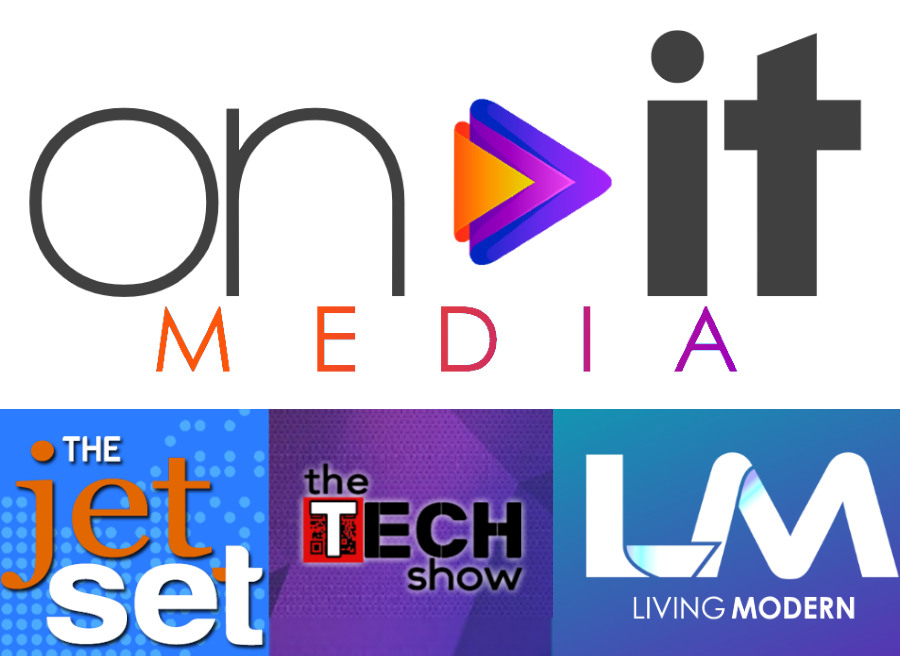 On It Media LLC's travel and lifestyle talk show "The Jet Set" and the technology focused series "The TECH Show," both in national syndication, along with its over-the-top (OTT) based lifestyle and entertainment network "Living Modern," continue to strengthen ahead of 2021.
Beginning December 28, 2020 Golden Media and Syndication, led by television veteran Renee Rochman, became the official representative of record for On It Media's commercial/ad sales interests with an agreement to aid in the syndication its television shows early next year.
On It Media partner and executive producer April Carter said "Golden Media's expertise and approach to advertising and commercial sales is a perfect fit for our company's passion of reinventing television with first-of-its-kind programming, and filling lifestyle niches both on TV and online."
"The Jet Set" and "The TECH Show" each are distributed nationally with must-carry commercial/spot time attached to the program for airing on all affiliate stations and networks; and OTT network newcomer, "Living Modern," offers ad space between programs daily.
Golden Media's specialization in ad sales for linear television and OTT platforms uniquely positions them to represent On It Media's properties.
The Jet Set, hosted by travel industry veteran and former flight attendant Bobby Laurie with health/wellness expert and nutritionist Nikki Noya, is a travel and lifestyle talk show designed to keep pace with the professional, leisure and aspiring traveler by offering interviews with a wide variety of guests from the entertainment and travel worlds, on-location experiences, and insight into the latest trends and current events. The Jet Set is currently available in 210 US Markets and 13 countries and has a dedicated Roku & Amazon FireTV channel.
The TECH Show, hosted by former Miss District of Columbia and ABC News anchor Sonya Gavankar, is a first of it's kind technology themed lifestyle television show. Resonating with the experienced, novice and sporadic user, The TECH Show entertains and informs viewers with the latest tech news, gadgets, gizmos, gifts, video games, apps and advancements. The TECH Show is currently available in 165 US markets.
Imagine a TV network which combines interesting interviews with news makers and experts; innovative gadgets to relieve stress and make life a bit easier; the trendiest fashions (for the family, men too!); travel inspiration to relax and escape, beauty tips and so much more. That network is Living Modern. LIVE 24/7 on your favorite internet TV streaming devices and on our website. Oh, and our shows are on-demand too. We know you have things to do.
About Golden Media & Syndication
Golden Media and Syndication specializes in syndication distribution, ad sales, station and network representation, and OTT ad sales and distribution. The company bridges the gap for advertisers looking to place their ads in linear television but also within the OTT space.
Media Contact
Company Name: On It Media LLC
Contact Person: Media Relations
Email: Send Email
Phone: 8889191917
Address:107 S WEST STREET 136
City: ALEXANDRIA
State: VA
Country: United States
Website: http://onitmedia.tv