Doornado Door Stopper is utilizing Mr. Checkout's Fast Track Program to reach Independent Hardware Stores Nationwide.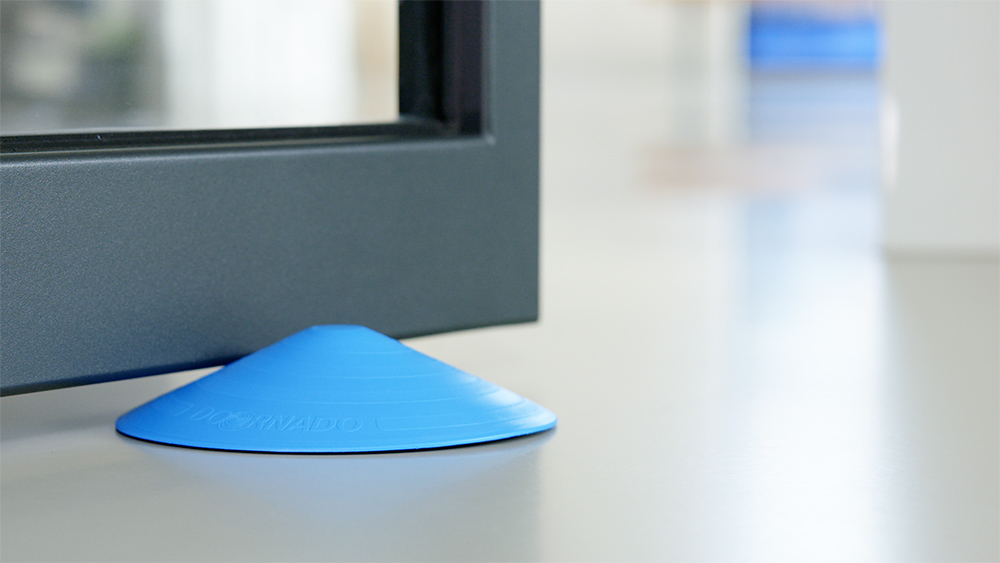 Depending on the type of surface, Doornado has been tested to hold over 75 lbs., making it likely the best functioning door stopper in the world.
Doornado is an innovative cone shaped door wedge, with a hard top and soft non-slip bottom. Thanks to this combination of materials, the pressure of the door is deflected, pressing the door stop firmly to the ground. This makes Doornado hold on any type of flooring, from tiles and wood, to laminate of carpet.
Mr. Checkout introduces successful European Doornado Door Stopper concept to the US market.
Dutch company De Beer Innovations cooperates with Mr. Checkout, a leading national group of independent distributors, to promote Doornado to independent retailers in DIY, convenient stores and general merchants.

Door stoppers are a stronghold of boredom
De Beer Innovations focusses on creating innovative concepts in overlooked markets. Door stoppers is a very big category, but dominated by cheap non-distinctive products from Asia. No innovation, no design and certainly no colors.
Doornado is a breath of fresh air in this otherwise boring market, standing out through its design, packaging and variation of colors.
Impulse buy
Doornado has proven itself to be a great impulse buy product. Over 80% of Doornado's sold in retail are bought spontaneous. The vivid colors of Doornado, combined with the eye-catching packaging design, attract interest from customers that were not actively looking for a door stopper. Single retail locations with high traffic have proven to sell over 2000 Doornado's per year, making it a best seller item.
Made in Germany
Doornado is produced in a 3rd generation family business in Germany. Quality is paramount and Doornado's are made of high quality prime plastics, containing not even the smallest traces of toxic substances. Guaranteed PAH-free, Cadmium-free, Phthalate-free and free of Short-chain chlorinated paraffins (SCCPs).
Media Contact
Company Name: De Beer Innovations
Contact Person: Rene' De Beer
Email: Send Email
Phone: 0031 6 463 260 23
Country: United States
Website: https://nihaa.org/featured-item/doornado/