$1,182.81 Million, AI-Powered Checkout Market is Emerging with 37.2% of CAGR by 2027 – Accel Robotics Corporation, Toshiba Corporation, Fujitsu Limited, NCR Corporation, Standard Cognition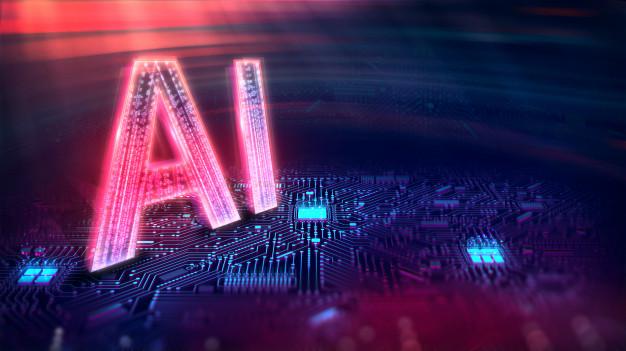 Top AI-Powered Checkout Market Players are – Mashgin, Inc., AiFi Inc., FOCAL SYSTEMS INC., Accel Robotics Corporation, Toshiba Corporation, Fujitsu Limited, NCR Corporation, Standard Cognition, Trigo, Zippin
According to our latest industry study on "AI-Powered Checkout Market Forecast to 2027 – COVID-19 Impact and Global Analysis – by Component (Solution and Services) End-user (Supermarket and Hypermarket, Departmental Stores, and Others), and Geography" the market was valued at US$ 97.88 million in 2019 and is projected to reach US$ 1,182.81 million by 2027; it is expected to grow at a CAGR of 37.2% from 2019 to 2027.
Before the introduction of automation in the retail sector, retailers faced tremendous pressure to surpass customer expectations and enhance organizational efficiencies. The AI-powered checkouts provide the ability to overcome all the challenges faced by them, further helping them automate their workflows and multiple processes that ease their operations. Further, the emergence of advanced technologies, such as AI, allows retail companies to meet customer expectations by offering highly efficient services. Thus, the rise in implementation of AI-powered checkouts in the retail sectors across several developed countries drives the market growth.
Get Sample PDF Copy at https://www.theinsightpartners.com/sample/TIPRE00013568
Impact of COVID-19 Pandemic in North America AI-Powered Checkout Market
At present, North America is the largest market in terms of revenue share of global AI-powered checkout market. The region is characterized by the presence of developed nations such as the US and Canada, where the demand for technology solutions & services is quite high owing to the huge presence of companies from various industry sectors. The COVID-19 pandemic continues to enforce the temporary closure of retail stores in the countries of North America, signaling an unprecedented disruption of commerce. Retailers and brands are facing various short-term challenges regarding health and safety, supply chain, labor force, cash flow, consumer demand, and marketing. In North America, stores started closing in the beginning of March, and this trend is expected to continue as cities and states battle to contain the spread of COVID-19. For instance, out of 26 Amazon Go, the AI-powered checkout, 22 stores have been shut down as people have been asked to not leave their houses.
Rise in Demand for Self-Checkout Systems Fueling AI-Powered Checkout Market Growth
The growing popularity of online shopping and competition among the online players encourages traditional retailers to reorganize their store networks from design to layout, size to scale, and various other aspects. Modern customers expect instant services and increasingly prefer automated devices to reduce their manual operating chores. As a result, self-service technologies are gradually transforming the manner of customer interactions with firms. Numerous retailers are currently installing the self-checkout systems in their stores to make it easier for customers to instantly pay for the things they have bought without the cashiers' need. Retailers are using AI-powered checkout systems to provide enhanced shopping experience and more personalized services to customers. Also, the self-checkout systems allow enterprise employees to use their time to restore the shelves, receive products, or advise customers, making it easier for the owners/managers to make more efficient use of their employees to enhance productivity. For example, in 2018, McDonald's decided to install self-service kiosks at its 14,000 US locations; with the use of these self-service machines, people can order their meals on their own, without the assistance of the staff. Thus, the growing preference for the installation of advanced self-checkout systems is contributing to the AI-powered checkout market growth.
The rising impact of e-commerce and continuous changes in consumer preferences are among the primary reasons that have led to stagnancy in the performance of the traditional retail sector. A few of the e-commerce market players are vigorously expanding their offline business operations to secure a share larger than the existing market share. Considering this, retailers operating worldwide are also continually looking forward to adopting more effective strategies to drive their revenue growth.
Strategic Insights
The market players present in the AI-powered checkout market are mainly focusing toward the development of advanced and efficient products. By signing partnership, contracts, joint ventures, funding, and inaugurating new offices across the world the company maintain its brand name globally.
In 2020, Delek US added Mashgin Touchless Checkout at a c-store in Odessa, Texas, enabling customers to check out in under 15 seconds, completely contact-free.
In 2019, Accel Robotics announced a US$30 million Series A funding round led by SoftBank Group Corp and participation from existing investors, including New Ground Ventures, Toyo Kanetsu Corporate Venture Investment Partnership, and RevTech Ventures.
Buy Complete Report at https://www.theinsightpartners.com/buy/TIPRE00013568
Media Contact
Company Name: The Insight Partners
Contact Person: Sameer Joshi
Email: Send Email
Phone: +1-646-491-9876
City: Pune
State: Maharashtra
Country: India
Website: https://www.theinsightpartners.com/reports/ai-powered-checkout-market