Vinay Sutaria Presents a New Outlook on Happiness With Newly-released Book 'The Keshav Way'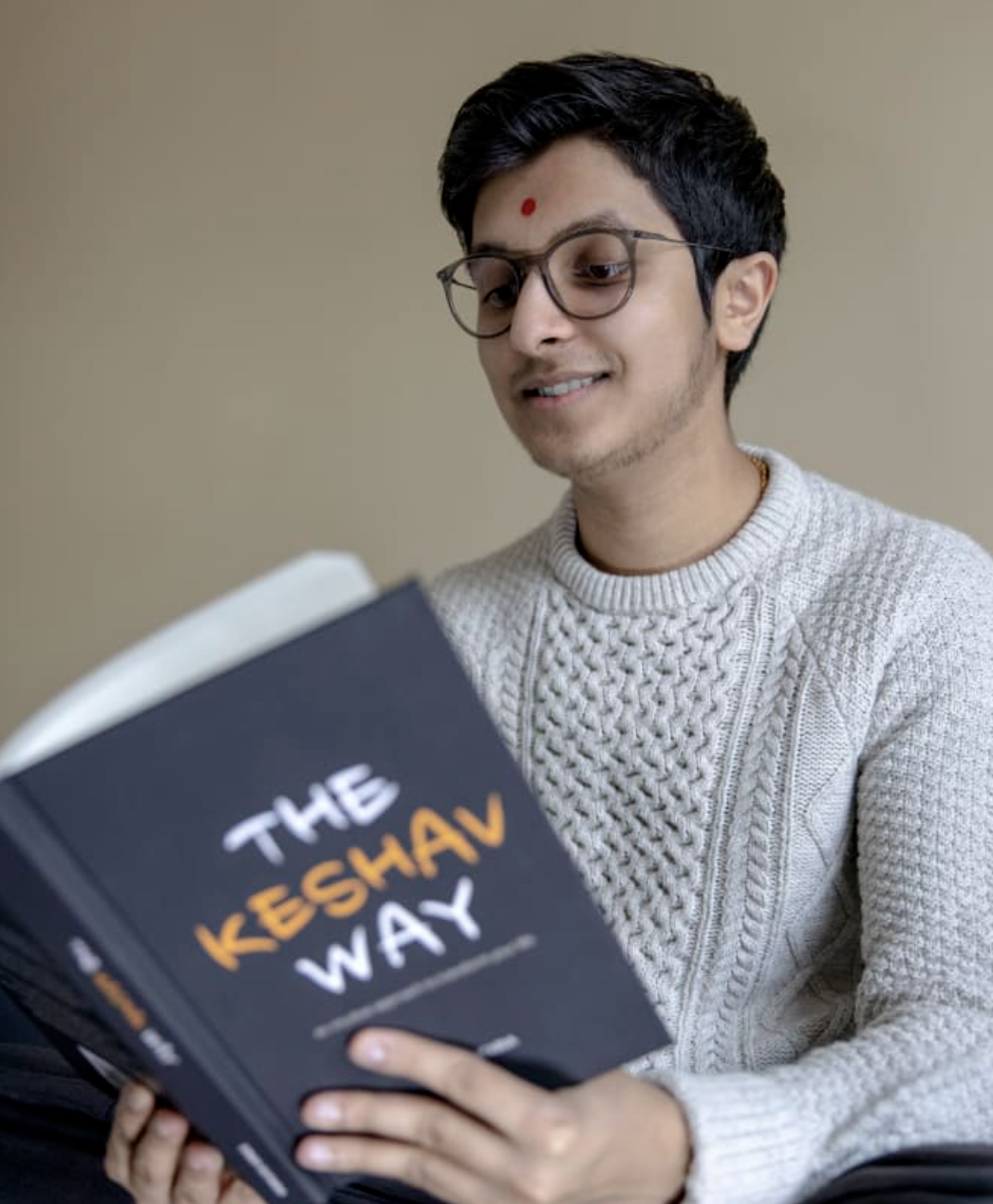 Author, Storyteller and Mental Health advocate, Vinay Sutaria has just released a thought-provoking book titled The Keshav Way. A book that presents an intuitive approach seeking to transform people's lives with the fusion of spirituality and science. The Keshav Way promotes a unique viewpoint to wellness and the art of happiness, through well researched science, philosophy, psychology, and spirituality combining all elements to create a narrative that will resonate well with Millennials and Gen-Z.
Today, we live in a fast-paced lifestyle of work and social obligations that often leads to stress, anxiety and depression. Millennials and Gen-Z particularly, are in a bid to excel at work or business, conforming to demands of society. Many are even left feeling like their lives are meaningless and devoid of true happiness, well-being and fulfilment. The need of the hour is a reset of our mindsets. People need to procure insight and introspection on the true self, in order to lead a calmer and happier life. Vinay Sutaria offers a unique solution in his book The Keshav Way.
The Keshav Way is all about the never-ending search for happiness, and how we must focus on developing our individual identity through self-introspection, insight, proof of concept, solution, and practice to form the collective. The book draws on a vast body of work, discussing the evolving concepts of happiness. From the ancient sages of the world, up until today, where the self-help industry is booming in its attempt to assert happiness as its own. In his book, Vinay Sutaria outlines a practical approach to mental well-being and teaches people how to handle modern day-to-day struggles, improve relationships, eliminate anxiety, overcome negativity, discover inner calm, or give back to the world.
This book is a must-read for all ages, young and old, encouraging a reader to change their perspective and align themselves with the life they want to live. This (not so self-help) self-help book is a clever amalgamation of spirituality tempered with science and psychology as a tool to find joy, purpose, and meaning.
Vinay Sutaria was born and raised in the UK and graduated in Computer Science from the University of Leicester. He is a software and IT professional by day, and an avid reader and writer by night who loves sharing thoughts, ideas, and insights into philosophy, life, and spirituality. He is also a member of the BABCP (British Association for Behavioural and Cognitive Psychotherapies) and travels regularly to India to gain new experiences and insights into philosophy, life, and spirituality.
The Keshav Way is available on major global online book retailers like Amazon, Barnes and Noble, Walmart and Waterstones. It is also available on Audible, Apple Books and Google Play Books. Readers can also check out Vinay Sutaria's website for more information. You can connect with Vinay on his Instagram.
Media Contact
Company Name: The Keshav Way
Contact Person: Vinay Sutaria
Email: Send Email
Phone: + 44 7760 462253
Country: United Kingdom
Website: https://www.vinaysutaria.com/