W2W Entertainment Group Announces Paradise Drive Will Be Performing At the First-Ever Afton Artist Showcase Livestream
Music promotion company W2W Entertainment Group announces that African American Rock Roll band will be performing their hit songs on Saturday, April 24, 2021, at the Club Bahia, along with other top artists
W2W Entertainment Group is proud to announce that Paradise Drive, African American Rock Roll band, will be performing at the first-ever Afton artist Showcase Livestream. The event will be taking place at Club Bahia on Saturday, April 24, 2021, at 6:00 pm PST.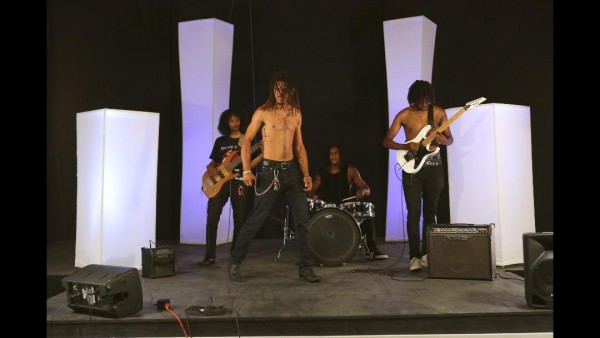 Paradise Drive will be performing some of their greatest hits, including the song "Too Much", which is already gaining massive attention on major music streaming platforms and social media sites. The Afton artist Showcase Livestream will also feature other top artists known for creating exceptional performances and presentations.
Fans anywhere in the world can watch the event on any device. To gain access to the event, please get tickets here.
Paradise Drive is an African American Rock Roll band comprising highly talented and creative singers, instrumentalists, and songwriters. These young men have experienced so much in their lives which helped them shape their personalities into becoming what they are today. They offer Rock and Roll with a unique touch, style, and delivery that makes anyone who hears their song want to listen again and learn about them.
The new sons of Rock and Roll are planning to take the world by storm with the release of their debut album P.D.R coming in July 2021. The album contains chart bursting songs like "Los Angeles," "Too Much," "Wild Child," "Machine Gun and Waiting," and so on.
Paradise Drive is working hard to become one of the best Rock and Roll bands in the world. That's why they continue to release amazing songs and take part in top events to showcase their superior creativity and skill.
They also want to inspire the next generation of young people to take responsibility for their lives and strive to achieve their dreams. They believe that with hard work, focus, and determination, everything is possible. The group is determined to continue using the medium of music to pass a positive message of hope to help build a better world.
For more information, please visit here.
About W2W Entertainment Group
W2W Entertainment Group manages and promotes music talents with a unique offering. They also organize events and are available for collaborations with reputable organizations in the music industry.
Media Contact
Company Name: W2W Entertainment Group
Contact Person: Anthony Williams, President
Email: Send Email
Country: United States
Website: www.w2wentertainment.net