Frances Jones Raises National Awareness around Infertility with her New #1 Best-Selling book: Overcoming the Emotional Stigmas of Infertility: Barren but Not Ashamed
Frances Jones is a highly sought-after International speaker, Transformational Coach, International Best-Selling author, and the CEO and Founder of Heart Desires Coaching, LLC.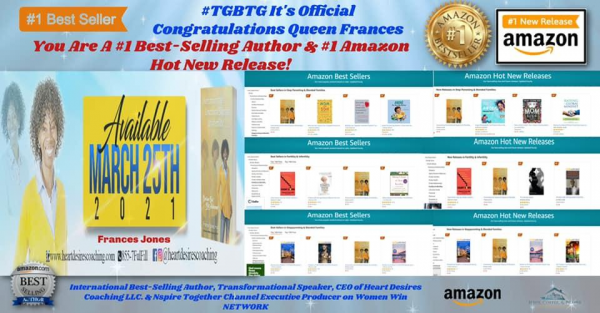 Purchase Book NOW
https://www.amazon.com/dp/173563400X/ref=mp_s_a_1_3?keywords=overcoming+the+emotional+stigma+of+infertility&qid=1616669502&sr=8-3
Through her #1 Best-Selling book, now available on Amazon; she transparently shares her journey, struggles, and emotional stigmas associated with being infertile.
Frances is a well-respected thought-leader in the field of infertility and works closely with various regulatory channels to strengthen awareness throughout the country. She recognized that for many, especially African American Women, this is a taboo subject that has been swept under the rug for far too long. Her hope is to help those experiencing some of the same emotional trauma to break free by utilizing her coping skills and seeking professional help.
Frances has been seen on the Tammi Mack Late Show (FoxSoul) with a panel of esteemed guest to deep dive into the importance of this topic.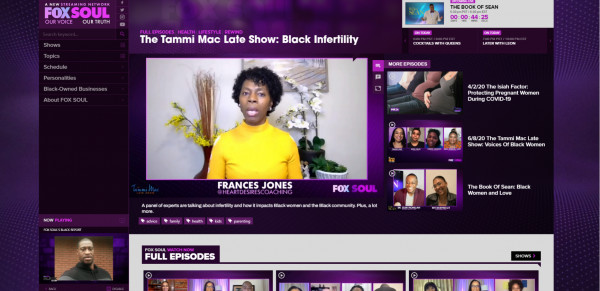 https://foxsoul.tv/the-tammi-mac-late-show-black-infertility/
In addition, to speaking on National platforms, Frances' new #1 Best-Seller has been included as a viable resource with the RESOLVE association.
RESOLVE is a National Infertility Association and well-respected 501(C)(3) Nonprofit serving the community since 1974.
https://resolve.org/support/helpful-resources/books-family-building-journey/?fbclid=IwAR1x9qzRH1Q-0YbBqLf3zO9MfEP_b_5V3VLRFCfzI3ng_q1prsqgebsQOjQ)
Frances wants Women and families to know that they are not alone and there is help!
What's Next for Frances Jones: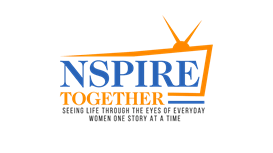 Frances is excited to announce her latest endeavor as the proud Executive Channel Producer of the NSpire Together launching this spring on the Women Win NETWORK. Collaborating with Network owner – Min. Nakita Davis, CEO & Founder of Jesus, Coffee, and Prayer Christian Publishing House LLC; Frances's channel will inspire viewers through the eyes of everyday Women.
She is currently canvassing for Highly motivated and inspirational women to become channel host on her platform ~ reaching Nearly 100 Million this spring via ROKU & Amazon FIRE Tv.
To express interest in becoming a Tv Show host with Frances on the Nspire Together Channel
Send Inquiries to:
Email: [email protected]
Subject Line: I'm Interested
For More on Frances Jones Visit:
Website: www.heartdesirescoaching.com
Follow on Social Media
FB: https://www.facebook.com/heartdesirescoaching
IG: http://www.instagram.com/heartdesirescoaching
Clubhouse: Frances Jones @heartdesires
Media Contact
Company Name: Jesus Coffee and Prayer Christian Publishing House LLC
Contact Person: Min. Nakita Davis
Email: Send Email
Phone: 1.833.333.0733
Country: United States
Website: www.jesuscoffeeandprayer.com