Amazing change after four weeks: experience the difference in skin tone at home now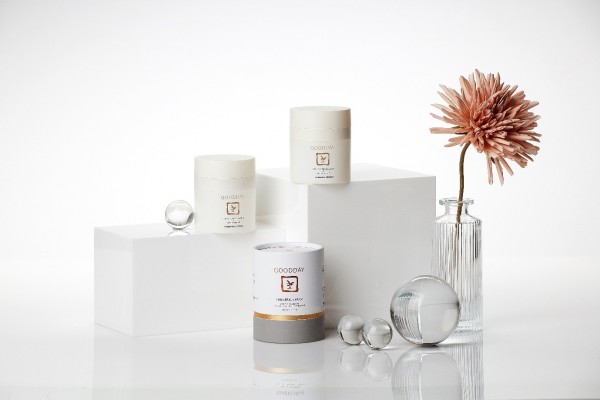 Juan Biotech Co., Ltd. is a natural cosmetics manufacturing company located in Seoul, Korea, which strives to make natural, high quality products that were also trustworthy and offered at a reasonable price with clear-cut effect, not just a fancy and ineffective products.
Juans Biotech's CEO, Juan Park, said "our natural cosmetics are currently drawing attention from customers as interest in the natural ingredients of skincare products are growing more than ever, citing a very strong slogan: "If our products do not work, we will refund them."
Furthermore, the company has currently released a skincare brand called 'GoodDay Skincare' with the line of products, Turmeric foam cleanser, Turmeric brightening cream and Turmeric facial mask. These products have recently gained a significant increase in orders as they enable customers to establish perfect self-skincare routine from home.
According to one of the reviews by the user who used these products, "I was worried about a lot of acne and pimples on my face, buy I could see an incredibly positive effect on resolving my skin trouble after using the products for four weeks. So, they are emerging as an effective skincare product.
As K-beauty became famous, these products are also loved by world-wide consumers who are interested in oriental natural ingredients.
Their products are produced using the patented method of micro-extract of three effective ingredients: turmeric, cinnamon and rosehip and synthesizing them at an ideal rate. This instantly resolves the fundamental skin trouble to bring a visibly fairer, more radiant and well-balanced complexion in skin condition and long-lasting results in as little as 4 weeks is guaranteed for reduction in natural production of melanin to stop pigmentation problems and relief of skin problems such as acne, pimple, blemish and etc., unlike many other skincare products, which use steroids to cover up the problem for a short period of time.
These products have a clear effect on recovering skin damage, cleaning pores and removing wastes, and inhibiting melanin pigmentation. Furthermore, this brand is highly reliable as it offers a full refund if customers do not experience the improvement in their skin conditions after four weeks of use.
With the high standard goal of increasing sales in 2021, the company has launched its brand in overseas markets and promoting Korea's natural cosmetics to more customers around the world by establishing a great partnership with international companies.
Customers can purchase the GoodDay turmeric Cream and turmeric Mask at their official website (https://www.gooddayskincare.com).
Goodday Turmeric Cream is officially the best-selling beauty product of all time in China. As satisfying as it is to have perfect reviews from the crowd, sometimes you just can't beat safety in numbers. You may not be able to make the right decision on a product by its cover or its fancy packaging, but you can get a pretty good indicator on whether it's a hit from a product's popularity among many other beauty fanatics.
Goodday Skincare's Turmeric cream has proved its popularity as it is sold every 10 minutes and boasting over 20 million views of its product introduction video in China: https://m.weibo.cn/6051819372/4582378214007041
Media Contact
Company Name: GoodDay skincare
Contact Person: Min Ho Nam
Email: Send Email
Phone: +82 10-5515-9135, +82 2-2088-7851
Country: South Korea
Website: https://gooddayskincare.co.kr