Retro Style Barn collaborates with VentoMark Agency for its official launch
Innovative fashion and home décor brand, Retro Style Barn, announces official launch amidst collaboration with VentoMark Agency, a digital marketing startup
Lily Nicole and the team at Retro Style Barn are staying true to their commitment to helping fashion enthusiasts curate a unique style of fashion and home décor. The brand collaborates with small start-ups, including VentoMark Agency, which is coordinating its official launch. The brand had its soft launch on April 4 and has an ongoing schedule for new product releases.
"After I decided to start my own business, I worked flat out on product development. I wanted to discover a product that I would enjoy creating. Soon, I realized that the real product was my process of discovery. That was when I decided to focus on supporting solopreneurs and small start-ups, which is something that I have always done. In other words, the brand is the happy medium of creating art and supporting small businesses," said Lily Nicole, Creative Director at Retro Style Barn.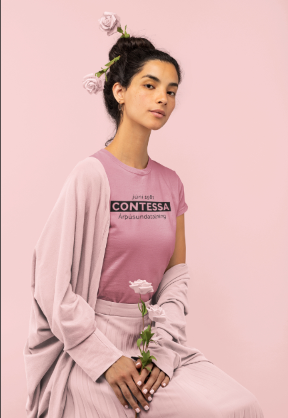 The global fashion industry has grown to become a multi-billion-dollar market, with thousands of brands in different parts of the world delivering amazing products to meet the diverse needs of consumers. However, Retro Style Barn, as led by the forward-thinking Lily Nicole, is challenging the status quo by adopting a storytelling approach to personal branding. She invites women and men of different age groups to embrace her unique minimalist style.
Retro Style Barn is proud to partner with VentoMark, a digital marketing startup, which, said co-founder Harshit Chaudhary, "provides effective and contextual digital marketing solutions." Chaudhary also said that he and his team are "working to raise Retro Style Barn's brand awareness, boost sales, and foster growth."
Retro Style Barn produces canvas prints, posters, T-shirts, tote bags, and accessories such as earrings and necklaces. The brand specializes in minimalism and retro fashion and is growing its catalog of products to meet customer demand. Retro Style Barn has a user-friendly web store, allowing customers to enjoy an amazing experience while shopping for retro-style items.
For more information about Retro Style Barn and the range of products offered, please visit – https://www.retrostylebarn.com/.
Follow them on Instagram @retrostylebarn https://www.instagram.com/retrostylebarn/ and Facebook https://www.facebook.com/retrostylebarn.
About Retro Style Barn
Retro Style Barn is a brand created by artists who love retro fashion and minimalist concepts. Focused on supporting hardworking solopreneurs, the brand produces accent pieces designed to blend with everyday living.
Media Contact
Company Name: Retro Style Barn
Contact Person: Media Relations
Email: Send Email
Phone: 1-833-933-1816
Address:2900 Shadeland Ave, Suite B1
City: Indianapolis
State: IN 46219
Country: United States
Website: https://www.retrostylebarn.com/