One Million Dollar NFT Portrait Sale on OpenSea for President Abraham Lincoln
May 10, 2022 – On Opensea, a unique NFT portrait of the former president of US Abraham Lincoln has been listed for sale at 1 million U.S dollars (320 Wrapped ETH) minted on Polygon Network. The NFT is designed by Royal Club Corner (a team of Painters & NFT artists). What makes this portrait a treasure must having is that it is composed of more than 4,000 little, well-structured images of the president in one image.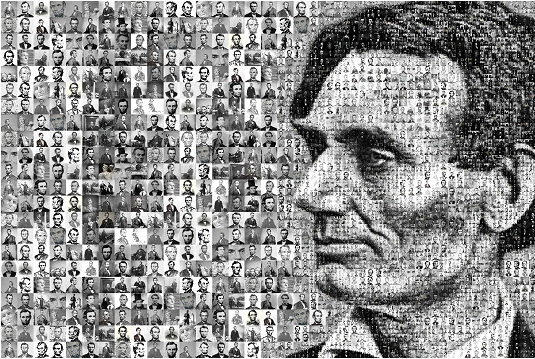 Part of the Kings Forever collection, the NFT of Abraham Lincoln will be ONE copy to be owned by ONE owner. Moreover, the NFT is on sale only on Opensea and nowhere else. Sale ends October 22, 2022 at 11:09pm GMT+5:30.
The Abraham Lincoln portrait is titled, 'The Astrophysicist'. The portrait brings to life Abraham Lincoln and the viewer's imagination is immediately captured by little pixels that carry four thousand more such images. A high-quality printout of this portrait in the hall or drawing room will instantly draw everyone's attention. The portrait will also remain the only one of its kind anywhere in the world with no other copies available elsewhere.
Opensea is the world's largest NFT marketplace, and the Royal Club Corner has announced its Kings Forever collection to offer these unique portraits of famous world leaders and personalities.
The collection includes NFT portraits of President Saddam Hussain, Crown Prince Mohammad Bin Salman, Sheikh Zayed Bin Sultan AlNahyan, and Sheikh Tamim Bin Hamad Al Thani.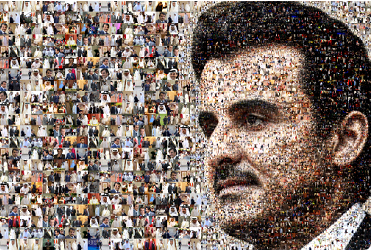 Buyers worried about high prices will be pleased to know that, despite the hype, NFTs are mostly priced at affordable rates. Over half of recorded sales did not cross the $200 mark, and most of the major sales were below hundred dollars. For the past six months, the NFT market has seen increasing interest from buyers, and the trading volume has reached US$ 2 billion.
The Kings Forever NFT collection aims to present NFT portraits of world leaders that made a difference in history. Every NFT is unique, and the owner gets to become the only one to possess the portrait. More portraits will be added as the sale proceeds and new portraits become available
The Kings Forever Collection brings to mind several famed NFTs that made headlines. For instance, the Nyan Cat GIF that was sold for $590,000 in crypto in 2021. Before this, the highest valued kitty NFT was the Cotton Candy Cat, Dragon. As can be seen, while most NFT sales are moderately priced for a few hundred dollars, unique and collectible items can go for a few thousand to millions of dollars.
Browse the entire Kings Forever collection here: https://opensea.io/collection/kings-forever
For more information, please visit: https://RoyalClubCorner.com/
Contact email: [email protected]
Twitter: https://twitter.com/RoyalClub
Media Contact
Company Name: Royal Club Corner
Contact Person: Alex Dyson
Email: Send Email
Country: United Kingdom
Website: https://royalclubcorner.com/