FamiSafe by Wondershare Launches New Function for Parental Control to Prevent Kids from Cyberbullying

Recently, there has been a lot of media coverage about cyberbullying and how it affects the psychology of teenagers and kids. To handle this growing issue, FamiSafe, which is an extremely reliable parental control app, has launched its latest feature dedicated to prevent cyberbullying. It performs a real-time detection of any suspicious or unrestricted activity on the device and can also instantly inform parents about it.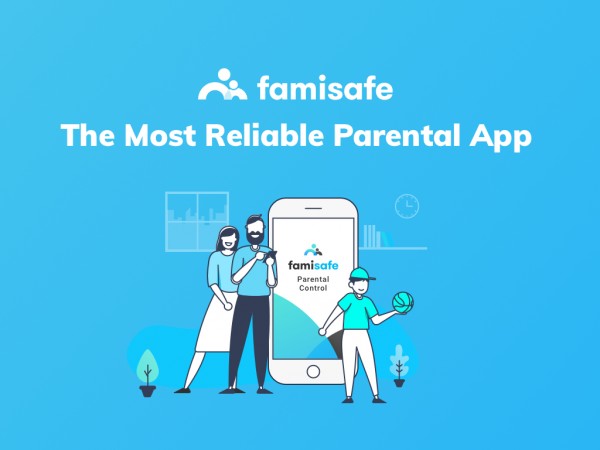 It has been discovered that presently 80% of teenagers use a smartphone, which is the most common medium for cyberbullying. Almost 54% of US teens who are on social media have been a victim of bullying online. Therefore, it has become extremely important for parents to provide a positive space for their kids – both online and offline.
Ideally, cyberbullying in an umbrella term that is used for different kinds of negative actions that can be done online (mostly via social media). It can involve the online harassment of a person by sending them inappropriate messages. Online arguing, pretending to be someone else, leaking personal information to the public, and planned online exclusion can be some other forms of it. Therefore, with social media being so omnipresent, the need for a parental control app is more evident than ever.
Though, if not tacked thoughtfully and at the right time, then cyberbullying can have some long-term impact on a child. Almost 41% of kids who are cyber-bullied develop social anxiety and 25% of them even engage in self-harm. A lot of kids suffer from depression, eating disorders, have suicidal tendencies, and even start drug abuse. Needless to say, no parent wants their kids to take this self-destructive path.
With so much at stake, it has become a necessity for parents to know how their kids use social media platforms. Although some social media companies have come up with native solutions for cyberbullying, they are certainly not enough. Thus, an advanced parental control app like FamiSafe would be an ideal solution.
There are numerous ways FamiSafe can help in minimizing cyberbullying. With it, parents can monitor the apps used by their kids and even block/unblock apps remotely. A detailed report regarding all their online activity is shared with parents that help them know how their kids use social media. It keeps monitoring all the popular social apps in the background and would send instant alerts to parents regarding cyberbullying or online abuse.
With its smart schedule feature, parents can filter respective websites and set strict duration for device usage. The application also comes with tons of other features like real-time location tracking, call log monitoring, screen time tracking, and more. Additionally, there are some extended functions for Android devices. For instance, it can also detect inappropriate pictures and a detailed browser history to make sure kids won't get exposed to any vulgar content online, making it a complete parental control solution.
Developed by Wondershare, FamiSafe is one of the most advanced and trusted parental control App of the present time. It was founded in 2018 and has come up with user-friendly as well as sophisticated device monitoring solutions. It is owned by Wondershare, which is a tech-driven company, specializes in building innovative software that adds value to human life.
Media Contact
Company Name: Wondershare
Contact Person: Taylor Lei
Email: Send Email
Phone: +86-755-8939-9107
Address:200-4445 Lougheed Hwy, Burnaby
City: Vancouver
State: BC V5C 0E4
Country: Canada
Website: https://famisafe.wondershare.com/no-cyberbullying-on-social-media.html