Creative BioMart Provides Large-Scale Protein Production Service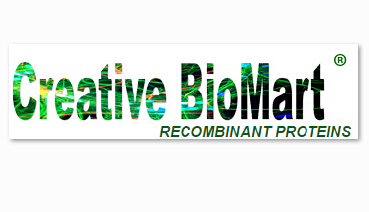 Creative BioMart, a leading provider of quality protein products and services related, is fully equipped to meet the demand for large quantities of pure and active proteins with its versatile protein expression platforms and other cutting-edge facilities.
Large-scale protein production has been paid increasingly attention those days for its important role in the field of proteomics, structural biology and protein therapeutics. When large amounts of protein (from mg to g amounts) need to be produced from bacteria (e.g., Escherichia coli) or eukaryotic cell cultures (e.g., yeast, insect, and mammalian cells), the cells must be cultivated in large quantities by implementing fermentation techniques. Fermentation can increase efficiency by increasing cell density and provide large cultures in excess of 4 L that can be easily manipulated.
Supported by years' experience, Creative BioMart is fully equipped to meet the production needs for large quantities of pure and active proteins from milligrams to a few hundreds grams. Coupled with its large scale protein production services, the company has delivered more than 3,000 proteins including those at the scale of 300 grams from a single project.
Capabilities specifications:
Bacteria
Transformed bacterial culture for large-scale fermentation, up to 2,000L.
Yeast
Yeast culture up to 2,000L for large-scale fermentation.
Baculovirus-Insect Cells
Provides a large scale protein production option, up to few hundreds of mg, using insect cells and a wave mixer system.
Mammalian Cells
Provides conditioned media and cell pellets from stable cell lines, up to 500L, using a wave mixer system.
"We provide our valued customers with an ultimate solution for large-scale protein production. Moreover, our service can be tailored based on our customers' specific needs. High-quality, short turnaround time and best price in the market can be assured," commented Linna, the chief marketing staff in Creative BioMart.
For more information or project quotations, you can download this pdf https://www.creativebiomart.net/resource/pdfdownload/0aa8d8ef57571b52cefdb426d93d9381.pdf or contact us.
About Creative BioMart
Starting from a small supplier of proteins and enzymes for academic institutes and biotech companies, Creative BioMart has always been focusing on developing high quality protein products like recombinant proteins, native proteins, GMP proteins, etc. and efficient protein manufacturing services including protein expression, protein labeling, protein interaction etc.
Media Contact
Company Name: Creative BioMart
Contact Person: Meliday Brown
Email: Send Email
Phone: 1-631-619-7922
Address:45-1 Ramsey Road
City: Shirley
State: New York
Country: United States
Website: http://www.creativebiomart.net/