"Bullets Have Eyes" named a finalist at the 15th Peachtree Village International Film Festival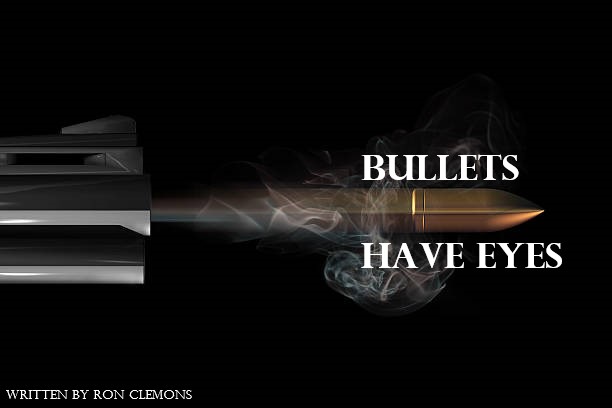 Ron Clemons' short film, "Bullets Have Eyes" makes the list of finalists at the 2020 edition of the annual Peachtree Village International Film Festival
The 15th annual Peachtree Village International Film Festival will be happening virtually from October 29 to November 1st and Ron Clemons has made the headlines with his short film titled "Bullets Have Eyes" named as one of the finalists at the event. The movie about a woman who witnesses the murder of a college-bound black male by a white police officer deserves recognition for the amazing storyline and delivery by the actors.
The release of "Bullets Have Eyes" is timely, with the increasing cases of police brutality and the Black lives matter campaign trying to bring awareness to the rot in the justice system. Ron Clemons is looking to create more awareness about the unfortunate phenomenon with the hope of triggering conversation to bring the desired change.
Stephanie Brown, the lead character in the movie gets into a heated argument with her boyfriend Rich Kilburn that leads to Stephanie sleeping in her car for the night. While on patrol, an aggressive Officer Ridge shoots Phillip as he leaves a party, with Stephanie witnessing the shooting. This leads to a series of interesting events as Stephanie teams up with prosecutor Lee Heelton to seek justice for the slain teen with Officer Ridge on the other hand looking to save his retirement pension as well as his reputation with the help of his Lawyer Kim Heelton.
The movie's recognition by the team at the Peachtree Village International Film Festival reiterates Ron Clemons' creativity and ingenuity even as a relatively new director and writer. Originally from Kansas City, Mo, Ron currently resides in Dallas, TX and is looking to make a mark in the movie industry as a writer, director, and producer. He has expressed his commitment to creating more movies following his first script submission as he continues to write films that will directly connect to everyday hard-working people, save lives and leave a lasting impact in the world.
Media Contact
Company Name: Bullets Have Eyes
Contact Person: Ron Clemons
Email: Send Email
Phone: 682-225-3568
Address:2707 Harvest Lake Dr.
City: Irving
State: TX 75060
Country: United States
Website: http://www.pviffatl.com