Hip-Hop Musician C.Wave Wants to inspire Anti-Violence his new project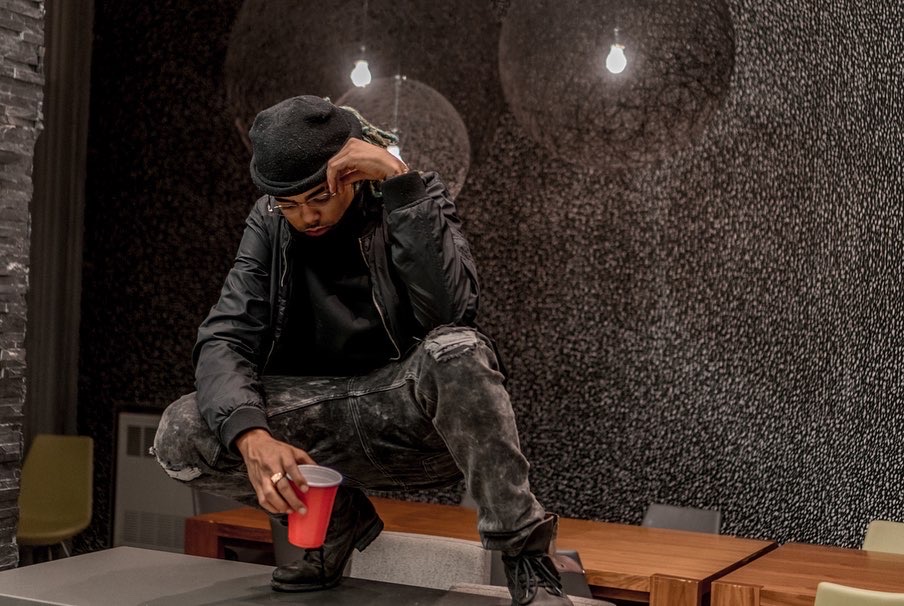 C.Wavie debut EP will inspire you to drop your guns, and end violence. What is it worth if all we're doing is hurting each other and ending innocent lives?
Canadian Artist, C.Wavie, born and from the city of Mississauga has released a song based on a true story about an incident that changed his life, and his brother's life forever. Donny Kashh is phraised and loved by his community, always helping people and always giving back to the world, and making a positive impact on anyone who needed him, unfortunately the love wasn't given back to him, and he was suddenly facing a life or death situation, and left in the hospital bed fighting for his life.
C.Wavie uses his platform to express and recreate the accident through his music video, Streets Never Play Fair, but he wanted to use this opportunity to share with you what gun violence does to people and give Donny the chance to share his story with you.
"Hi Everyone, my name is Donny Kashh and I hope by sharing my story with you it can inspire you or someone you may know to end violence. On October 19th, I became a victim of gun violence. We hear about this on the news, but it is not often you become a victim yourself. They say, "Wrong time, wrong place." And because of that, I had 6 bullets in my leg, one in my right leg, and five in my left leg, losing 80 percent of my blood. I was at the club with my friends enjoying ourselves, we were celebrating a family member's birthday.
From what I can remember, we were leaving just after a fight broke out, Wavie and I were facing 8 plus men. For someone who isn't into violence, I really surprised myself. At one point I got away from the fight to look back and see that my friend had all the guys on him. The person that I am, I am going to protect my friends, they always come first. They're family to me. And so, I ran back and started throwing people off of him, then all of a sudden one of the other guys took my watch off my wrist. This watch was my most favorite watch. Stupid me, right? I chased after him. I was catching up to him when all of a sudden he shot me in the legs 6 times.
At first I felt a burning sensation in my legs. The second I felt no real pain, I knew something was wrong. I was in shock. I started running back to the club to get help. As I was running, I collapsed to the ground. I tried getting back up but I couldn't. It felt like I had almost peed myself, then I realized I was laying on the ground in my own pool of blood. It's then that I realized I had to call 911. I was scared, tripping out. It was the exact moment where I really didn't know what was going to happen to me.
Thank God for Apple maps, I was able to give them my exact location. Or I should be saying, "Thanks Steve Jobs." Or thanks to a female who saved my life too, who saw me on the ground and finished the phone call with 911. She had taken my jacket, tying my leg to stop some of the bleeding. I was bleeding a lot.
When my friends finally knew what happened and found me on the ground. My friend's aunt had said, "Everything is going to be okay?" As she tried to reassure me. Was everything really going to be okay?
As I'm sitting here writing this, I am currently hooked to a machine in my leg. The next moment in my story is the one that changed my life forever. I was stretched out by the ambulance, doctors, nurses rushing to me. I had lost 80% of my blood. The doctors gave me 7 blood transfusions.
Flash forward… I was in surgery for 7 hours. The surgeon had been in the operating room trying to save my left leg with no luck. That was when my mom had to face the most difficult decision in her life, that was when she signed the form to give permission to amputate my leg.
I woke up from my coma for the first time in five days. Wavie and my other brother, Junior were standing over me.
I thought this was a dream."
– Donny Kash
For more information, Check C.Wavie's newest release 'Streets Never Play Fair', youtube video for the story and follow him on social media to follow his journey.
Media Contact
Company Name: R.L.H PR
Contact Person: Remi Okoli
Email: Send Email
Phone: 14038703848
Country: Canada
Website: https://remiokoli1.journoportfolio.com/