2023's biggest trend prediction: expect rapid growth of the 3D design industry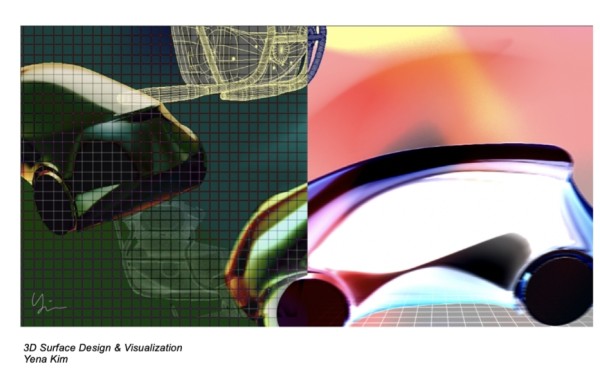 The 3D design industry has been growing in importance for many years, and as we enter 2023, it shows no signs of slowing down.
Used within several worldwide industries, including the automotive industry and VR, new advancements in skills, technology and software have resulted in huge demand for individuals who posses the expertise to bring company projects to life in three dimensions.
The start of 2023 has already been busy for the 3D industry – with the 2023 Auto Show and CES showcasing the latest advancements in both automotive and electronics. The exhibitions have become a staple in the diaries of those seeking updates on cutting-edge technologies, and is a place where manufacturers can display their latest, cutting-edge designs. Given the expo's mass-market appeal, it's also used by some 3D design firms as a place to showcase their skills to a wider audience.
This year's show was certainly no different, with some of the biggest names in the industry, including Peugeot, KOKONI, HyperX and more launching new, 3D printed products. One of the most common trends found was the merge of reality and the digital world within these cutting-edge projects, showing just how important it will be for each industry to begin incorporating 3D programming.
It therefore comes as no surprise to those within the industry that the 3D Rendering Market size surpassed USD 3 billion in 2022 – with demand for 3D design skills now expected to grow at a compound annual growth rate of 20% between now and 2030.
As the importance of 3D design continues to grow, skilled designers will play an increasingly vital role in shaping the future of many industries. Whether working in architecture, product design, or automation, these talented individuals are expected to be at the forefront of innovation and creativity – driving new ideas and pushing the boundaries within 3D design.
This certainly comes as no surprise to those who are already in the industry, including experts like Ye Eun (Yena) Kim, a tenured surface designer who agrees that this growth in the 3D design industry is only the beginning.
"As technology continues to advance, the line between the real world and the digital world is beginning to blur," says Kim.
"3D design is among the fastest-evolving technologies in our increasingly digital world. Our software can assess shapes in real time, making it a key component within many emerging applications and products. Today, there are only so many things that are not 3D programming related, and this is only the tip of the technology iceberg – we've already seen the predictions for the industry as a whole, and in just a few short years, even more industries will become intrinsically reliant on cutting-edge surface design and 3D mapping."
For people who are unfamiliar with the types of work that is already carried out by the designers, it encompasses everything from automation and industrial production to things such as virtual reality, TikTok filters, online games, the Metaverse and medical 3D printing. All of these are projects made possible by 3D surface designers like Kim.
"Augmented and virtual reality technologies are becoming more prevalent, with businesses using them to enhance customer experiences. 3D programs are crucial in this process, since they enable companies to create digital models and animations that can be visualized and integrated into both AR/VR environments."
"The amount of data that 3D programs can provide should never be underestimated. 3D programs are rapidly developing, as we've seen at the shows this year, which means that professional designers can essentially start making unlimited creations. It is because of this limitless potential, that our job will also be leveraging new data to stay on track with the latest trends and remain focused on predicting the next."
Designers are also emphasising on the importance of experimenting with multiple programs, and Kim says that by using combinations of various programs, designers can produce an outcome that isn't possible to make manually. This is the precise reason for such growth in the industry this year, so it's vital to learn new programs, and discover how to properly pair programs with each other.
Overall, as the 3D design industry grows, the demand for such skills is only set to sky-rocket in 2023. With the industry set to continue its rapid growth, the future looks bright for 3D designers and the developing design industries.
Notes to Editors
To know more about Yena Kim and surface design industry works, please refer to her website (www.ykimdesignworks.com) linked below:
Media Contact
Contact Person: Bethany
Email: Send Email
Country: United Kingdom
Website: http://www.ykimdesignworks.com/about